Designing with Light in The Living Room and Family Room
---
Your living room and family room areas are the places where you entertain guests and spend time with family, making them the perfect spaces to showcase your personal style. Working with the right lighting can help bring out your home's design elements, while infusing your favorite spaces with comfort and warmth. With different activities going on in these areas, you will want to light them accordingly. This article covers everything you need to know to help you create the perfect lighting for the living spaces in your home.
8 Lighting Design Principles for Living Rooms and Family Rooms
As with most types of interior design elements, there are several factors that you need to keep in mind when designing an effective family room and living room lighting plan. The following are the key principles of lighting design that you need to consider:
1. Layering of Light
The living room and family room are the spaces where you gather with family and friends to relax, so it's important to create a warm, welcoming atmosphere. The right blend of lighting can create this moody feel while also highlighting special features of the house—from bookshelf nooks to paintings on the wall.
To do this, you will need three layers of light: Accent, Ambient, and Task Lighting.
Ambient light creates an overall glow in a space. It illuminates an entire room evenly so that no spot is left too bright or too dark. Task lighting is often directional lighting that provides focused light to specific activity zones, such as your desk or table, allowing you to perform specific tasks. Accent lighting creates depth for the eye by highlighting unique features of the space, like artwork or architectural details.
2. Lighting Levels
Achieving the correct lighting levels is highly crucial not only in the functionality of the space, but also in the safety and visual comfort of its occupants. For living rooms and family rooms, you'll need an illuminance level of 300 lux for your ambient lighting. However, for TV viewing in your family room, you can work with a lighting level of 150 lux. The best solution would be to opt for dimmable light fixtures that give you full control over the light output as required.
You can install up to 500 lux of task lighting, depending on the activities you intend to perform in the space. When it comes to accent lighting, the light levels should be at least three times that of the ambient lighting to draw instant attention to the features you're highlighting.
3. Color Temperature
The color temperature you choose can make a big difference in the feel and mood of light in architecture. Warm colors typically create a cozy ambiance in living rooms and family rooms. Warm colors generally fall between 2700K to 3000K on the Kelvin scale and provide yellowish tints of white light.
4. Color Rendering Index
The color rendering index (CRI) is a measure of how well a light source displays the colors of various objects faithfully in comparison with an ideal or natural light source. A light source's CRI value indicates its effect on the color appearance of other objects when illuminated. For quality lighting in your family room or living room design, go for a light bulb with a CRI of over 90, particularly when it comes to art lighting.
5. Fixture Types
Once you know the layers of light you need, you can start thinking about what type of light fixtures you prefer for your living areas. You can choose from ceiling-mounted lights, wall light fixtures, or floor lamps.
For your living room and family room areas, you can incorporate ambient lighting by installing chandeliers, recessed lighting, wall sconces, overhead lighting, or flush mount lights. Add floor lamps and table lamps as task lighting for your reading areas. Crown it all with track lighting and picture lights to your accent lighting layer.
6. Proportions of Light Fixtures
Proportion is key when it comes to picking out a light fixture. If a fixture is too small, it will look out of place, but if it's too big, it can overwhelm the furniture. The size of your room should guide you in choosing the size of your light fixture. A simple rule is that the diameter of your light fixture should be approximately one-half to two-thirds of the width of your table. When in doubt, always go grander.
You can also add the length and width of your room in feet, the sum of which will be the width or diameter of your light fixture in inches. For instance, a space that measures 12 feet by 15 feet, would require a 27-foot overhead light or chandelier.
7. Fixture Positioning
Designing with light can create a cozy and relaxing setting, or it can highlight the main features of your living room or family room. Evenly distribute your general lighting fixtures to achieve uniform ambient lighting all over the room. Identify various activity zones and position the appropriate task lights as needed. Mount your accent light onto your picture frame. Alternatively, fix it on the ceiling at a position that allows the light a 30º angle of incidence onto the artwork, unique architectural piece, or mounted pictures on brick wall. The distance of the fixture from the wall is thus affected by the height of the ceiling.
8. Lighting Design Layout
Designing the lighting for your living room is not as simple as deciding which lights go where. You have to consider the layout of the room. To do this, there are four aspects you need to factor:
Room Proportions
The size of your room will determine what kind of light fixtures you need. If you have a smaller space, you want to make sure to use lights that won't overpower the room. If your room is large, you can afford to use larger fixtures.
A small room with a low ceiling should have smaller fixtures to avoid overwhelming the space, while a large space with a high ceiling can handle larger fixtures that create visual interest and centerpieces.
Activity Zones
Take a look at all your activity zones. Where do people socialize? Where do they watch TV or play games? If a space is multi-purpose, where should you put the lights so they'll be useful in all situations? What is the primary activity in the space, and what are the secondary ones? For instance, do you spend most of your time in this space watching TV, but also read books there from time to time? If so, how can you light these two zones differently?
Features You Need To Highlight
If you have an interesting architectural feature like a sculpture, a vaulted ceiling or exposed beams, then highlighting these features with strategic lighting is a great way to draw attention to them without having them overpower the room.
Strategies for Darker Corners
Finally, take a look at any darker spots in the room. How can you illuminate these areas better to make them feel more inviting? A floor lamp or wall sconce is a perfect way to illuminate any boring dark corners in your interior spaces. Also, an elegant grow lights make a perfect solution if you have plants placed in the darker areas.
Top 10 Family Room and Living Room Lighting Ideas
Lighting up your living room and family room areas doesn't have to be a daunting task. Whether you want to keep it simple or go all out with a full lighting plan, there are plenty of lighting ideas you can execute to elevate your living spaces.
1. Scale for Impact
Choose one grand centerpiece to be the focus of attention in the room. For living room lighting, this might be a beautiful crystal chandelier overtop an elegant coffee table or an oversized pendant light. Ensure the centerpiece has a wow factor that makes a unique statement about who you are.
2. Cluster the Pendant Lights
Try hanging pendant lights in clusters in your living spaces. If you have a high ceiling, pendant lights can offer a dramatic flair to your living room or family room. Pendant lights are also great for drawing attention to specific pieces of furniture or art. You can place them above a chair, table, or couch for added interest.
Pendant light fixtures come in many different designs, from industrial chic to vintage glam, so you can easily customize the look of your space using this style.
3. Install Sculptural Fixtures
If you want to add some extra drama to the lighting in your home, try using sculptural light fixtures. They add texture and visual appeal while also providing illumination for the space. Sculptural fixtures have an artistic quality to them that will complement the look of your home and make it feel more like a work of art instead of just another space in your house!
4. Add a Pop of Color
Who says your light fixtures have to be neutral? Choose something eye-catching and fun for your room with a splash of color for your home decor! This is perfect for emphasizing the texture and color on the walls or textiles in your space. A paint-finish lamp that complements your furniture can easily bring the whole room together.
5. Incorporate Art Lighting
If there is one thing that well-decorated living spaces have in common, it is wall art. Show off your collection with art lighting that draws attention to those frames. Art lighting draws the eye to the artwork and the heavy picture on your walls, highlighting the pieces that make your living rooms and family rooms feel like home.
Perfect Picture Lights offers extraordinary art lighting fixtures such as picture lighting and track lighting that allow you to bring new life to your art collections. You can adjust the light's beam angle to frame lighting to your artwork and strategically aim the fixture head to avoid glare.
6. Install Adjustable Task Lights
Add task lights in your living spaces with adjustable arms or heads to give you added flexibility in your lighting design. If you spend a lot of time reading or doing other detailed tasks in your living room, you may want to add adjustable reading lights to your lighting plan. Table lamps, floor lamps, or ceiling lights with adjustable heads serve well to provide focused light on specific areas of the room where it is needed most.
7. Incorporate Indirect Lighting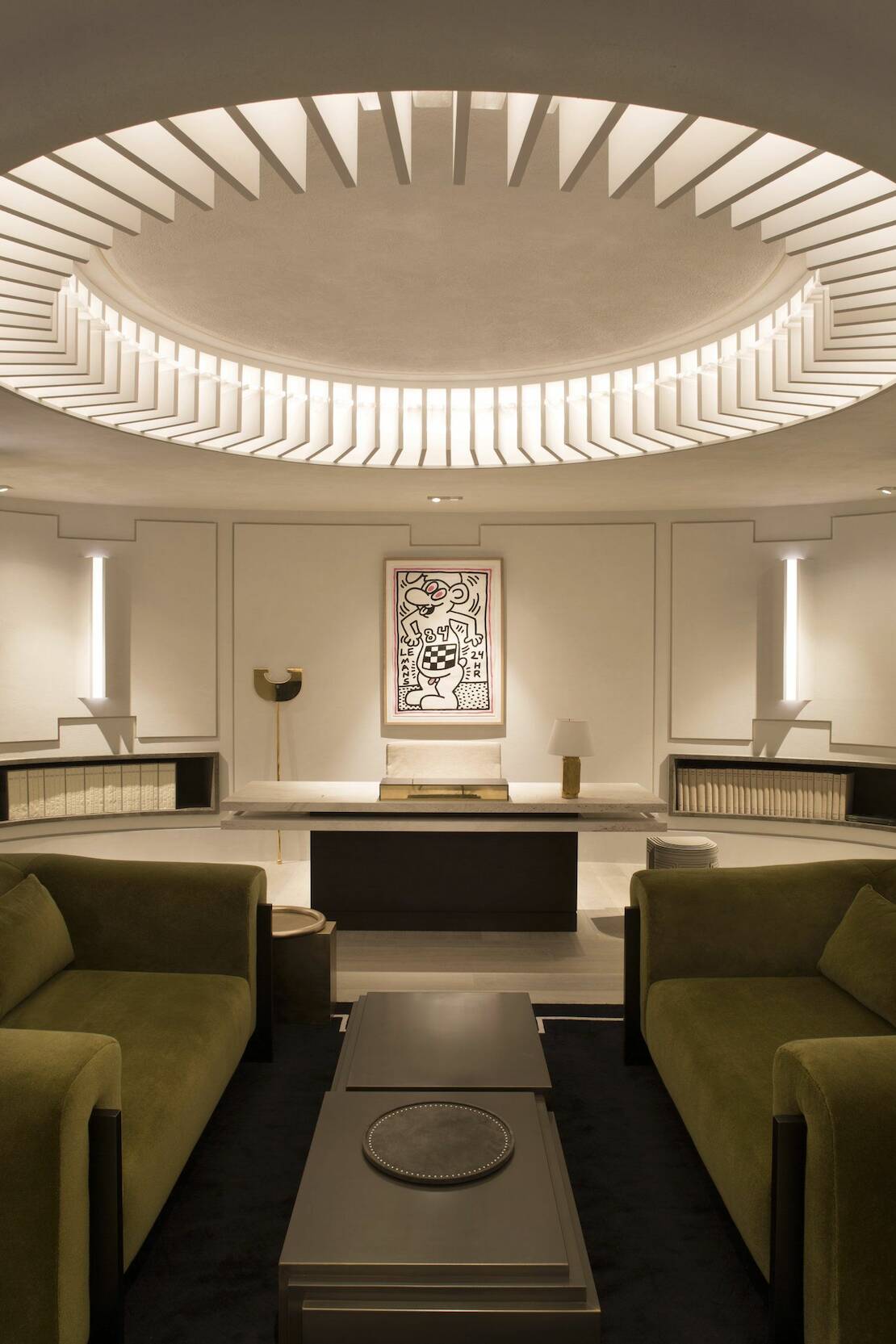 Integrate indirect lighting into your design for a soft diffused glow in your living spaces that will immediately make guests feel welcome. Diffused lighting will soften the shadows, therefore enhancing the aesthetics and visual comfort of the room. Diffused lighting is often flattering since it minimizes any crisp, harsh shadows. Try adding indirect lighting through cove lighting, backlighting, uplighting, installing baffles, or opting for light fixtures with a diffusing panel.
8. Let in Natural Light
Complement your artificial light fixtures with ample natural daylight in your living spaces. Natural light increases productivity, enhances the mood, and is beneficial to your physical and mental health. Since you are most likely to spend a lot of hours in your living room and family room areas, design these areas to let in as much natural light as possible.
Incorporate large windows and skylights where possible. Open up window treatments so more sunlight comes into your home during daylight hours, and position mirrors strategically to bounce off natural light into the room.
9. Select the Wall Paint
Color matters! Try painting your walls a soothing neutral color like beige or taupe. If you're feeling bolder, go with a pale blue for a calming and serene mood. You can also add a bold color to your accent wall, painting it a contrasting shade from the other walls.
The color palette of your walls will determine how light reflects into your spaces. Brighter walls will reflect more natural and artificial light to make your rooms appear, larger, brighter, and airier. A darker color scheme on the wall will make the room appear smaller and cozier. You can balance a darker wall color with a lighter ceiling and floor to brighten the space.
10. Prioritize Energy Efficiency
Make sure your lighting is as energy-efficient as possible. Install energy-saving LED bulbs, motion sensors, occupancy detectors, and dimmers to save on your energy consumption. Opt for natural light sources and solar-powered fixtures for your outdoor lighting whenever possible.
Designing For the Heart
Lighting your home, especially rooms that are central to daily life, needs careful consideration. Living rooms and family rooms, in particular, should be lit with an eye toward comfort and functionality as well as aesthetic design. Fortunately, there are plenty of options available to you that could make a world of difference in the quality of your home lighting. The above principles and lighting design ideas will help you design your living room and family room areas with expert lighting solutions.
_________________________________________________________________________________________
Winny Okoth is a practicing Construction Project Manager and Interior Designer. She is currently pursuing her Master's Degree in Construction Project Management. Winny Okoth has a great passion for every form of design as well as 3D visualization skills for architectural and interior design.
---
---